Woodhill Gin is more than a classic London Dry Gin; it is a careful balance of traditions, modern craftsmanship and a no-nonsense approach with the exotic and exclusive in a unique interplay, creating a premium spirit.
A Gin & Tonic is no better than the gin you use. Of course, it also depends on the tonic and garnish you use. Here is our take on a perfect Gin & Tonic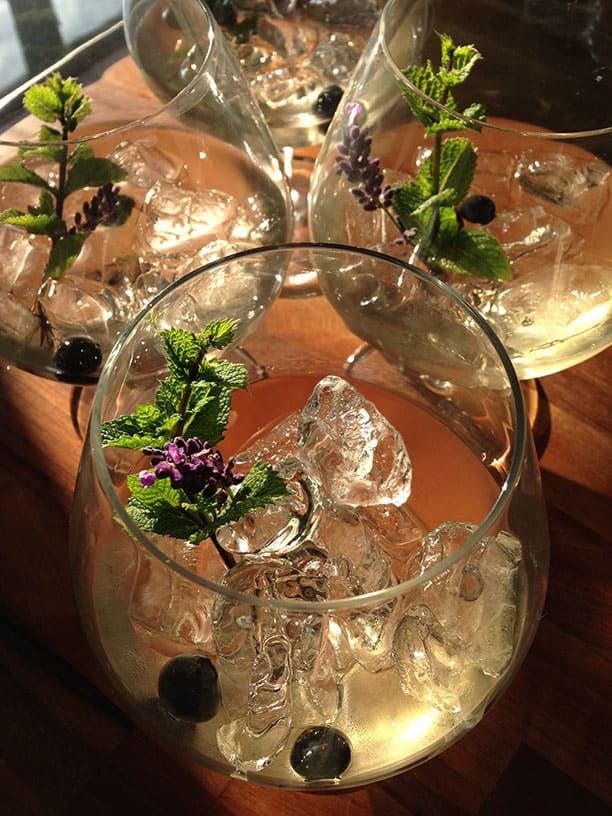 Woodhill Gin makes a refreshingly distinct gin and tonic.
1 part Woodhill Gin
2-3 parts good-quality tonic water
A sprig of fresh mint
Dried juniper berries
Lavender bud
Ice cubes
Pour Woodhill Gin over ice cubes and pair the gin with your favourite tonic water. When adding tonic water, start modestly and build up. A 2:1 ratio is a good place to start.
Add a sprig of mint together with two dried juniper berries, and garnish with a fresh lavender bud on top.
Take a sip (or two), smile and relax …
A gins tasting can make you and your friends much wiser in the vast universe that gin is.
By signing up for Woodhill Gin's newsletter, you authorize us to contact you by email with general marketing, news and offers for Woodhill Gin. You can always unsubscribe again. We use Mailchimp.com as our newsletter provider. We do not disclose your information to others.
Thank you for signing up!