Woodhill Gin is an exclusive journey in elegance, passion and grace. Its complexity of flavour means it can be enjoyed by connoisseur and novice gin drinkers alike, not only as an ingredient in gin and tonic or dry martini, but also neat or over ice.
We have collected a handful of ideas for cocktails.
Note
One of the classic questions you encounter in discussions of cocktails and mixed drinks is: What's the difference between the two?
To me, a cocktail is an alcoholic beverage composed with close attention to the ingredients, the ratio between them and the overall flavours.
All cocktails are really mixed drinks, but not all mixed drinks are cocktails.
If, for instance, you take the basic ingredients of a G&T and serve them in a glass, you're clearly making a mixed drink. But when you carefully consider which gin goes with which tonic, and which garnish goes with both, the result is a cocktail.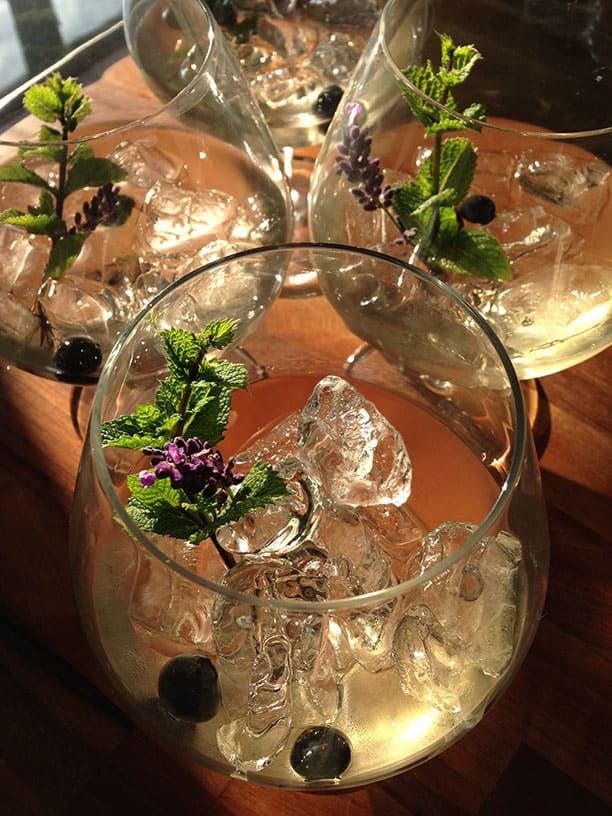 The classic G&T
Woodhill Gin makes a refreshingly distinct gin and tonic.
1 part Woodhill Gin
2-3 parts good-quality tonic water
A sprig of fresh mint
Dried juniper berries
Lavender bud
Ice cubes
Pour Woodhill Gin over ice cubes and pair the gin with your favourite tonic water. When adding tonic water, start modestly and build up. A 2:1 ratio is a good place to start.
Add a sprig of mint together with two dried juniper berries, and garnish with a fresh lavender bud on top.
Take a sip (or two), smile and relax …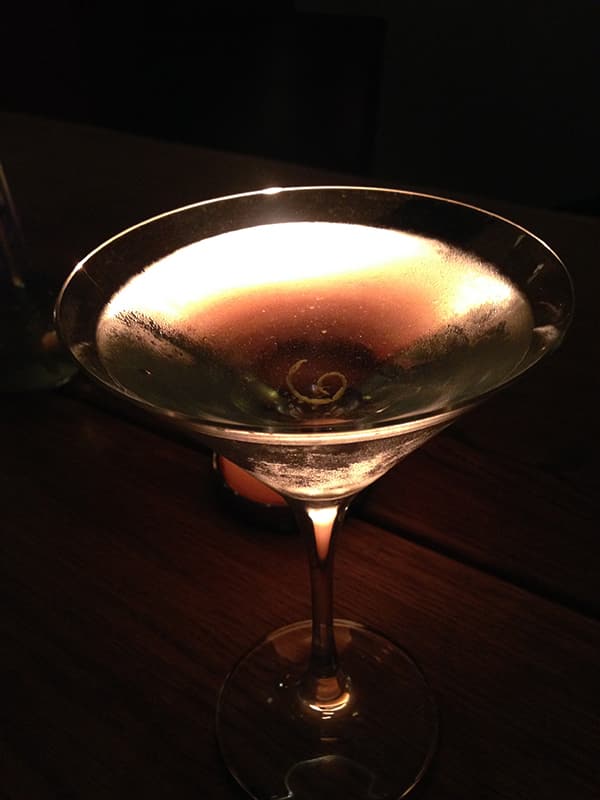 The perfect dry martini
Woodhill Gin is perfect for a chilled dry martini.
2 parts Woodhill Gin
1 part your favourite dry vermouth
A splash of olive brine
Good-quality olives to garnish
(Ice for shaking)
Shake gin and vermouth over ice to dissolve, strain and pour into a martini glass.
Spoon in the brine and add an olive or two.
Enjoy …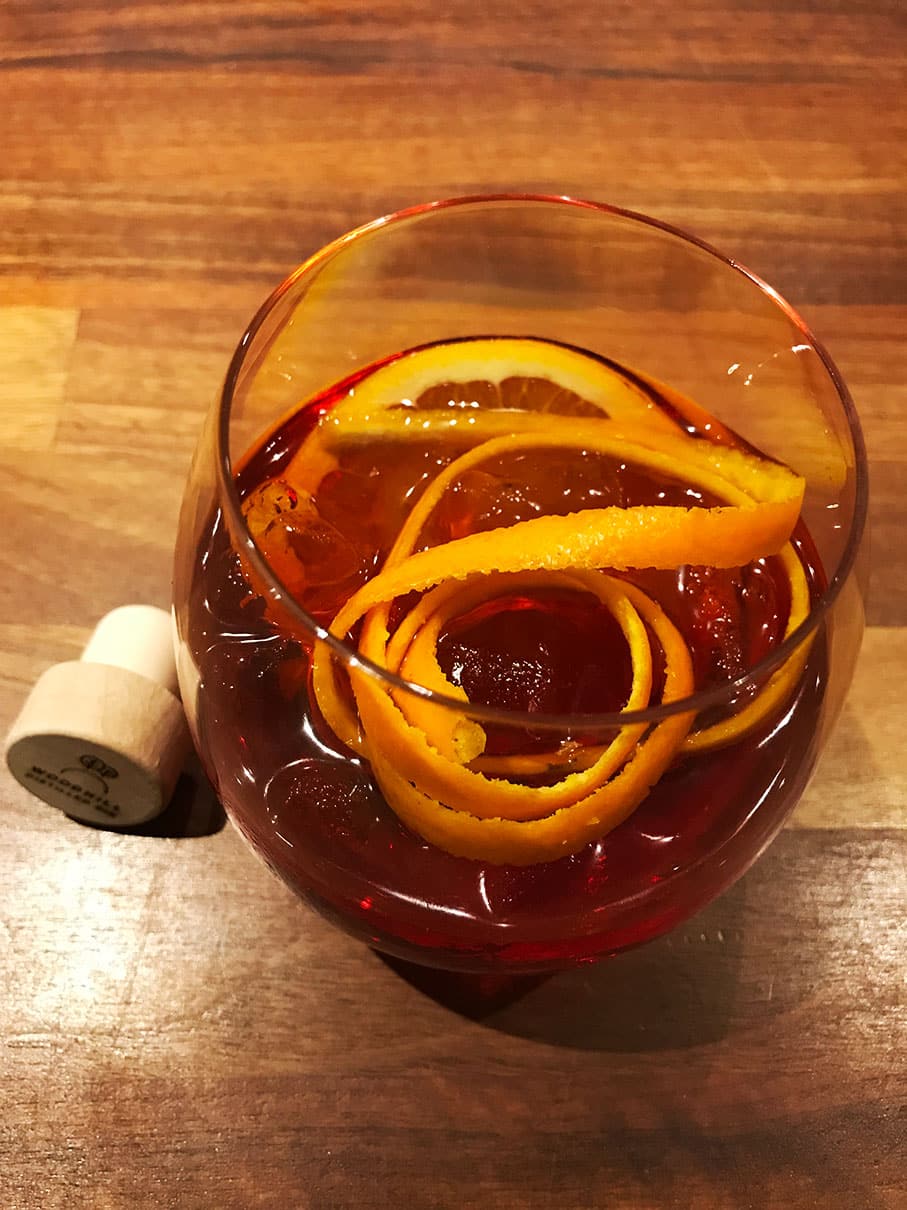 The refreshing Negroni
The classic Italian cocktail.
2-3 parts Woodhill Gin
2-3 parts Campari
1 part sweet vermouth
Orange-peel twist to garnish
Ice cubes
Add cracked ice to a glass. Pour gin, Campari and vermouth over the ice and stir well to mix.
Strain into a chilled glass and garnish with orange-peel twist. Add ice generously to the drink and serve immediately.
Feel the quietness …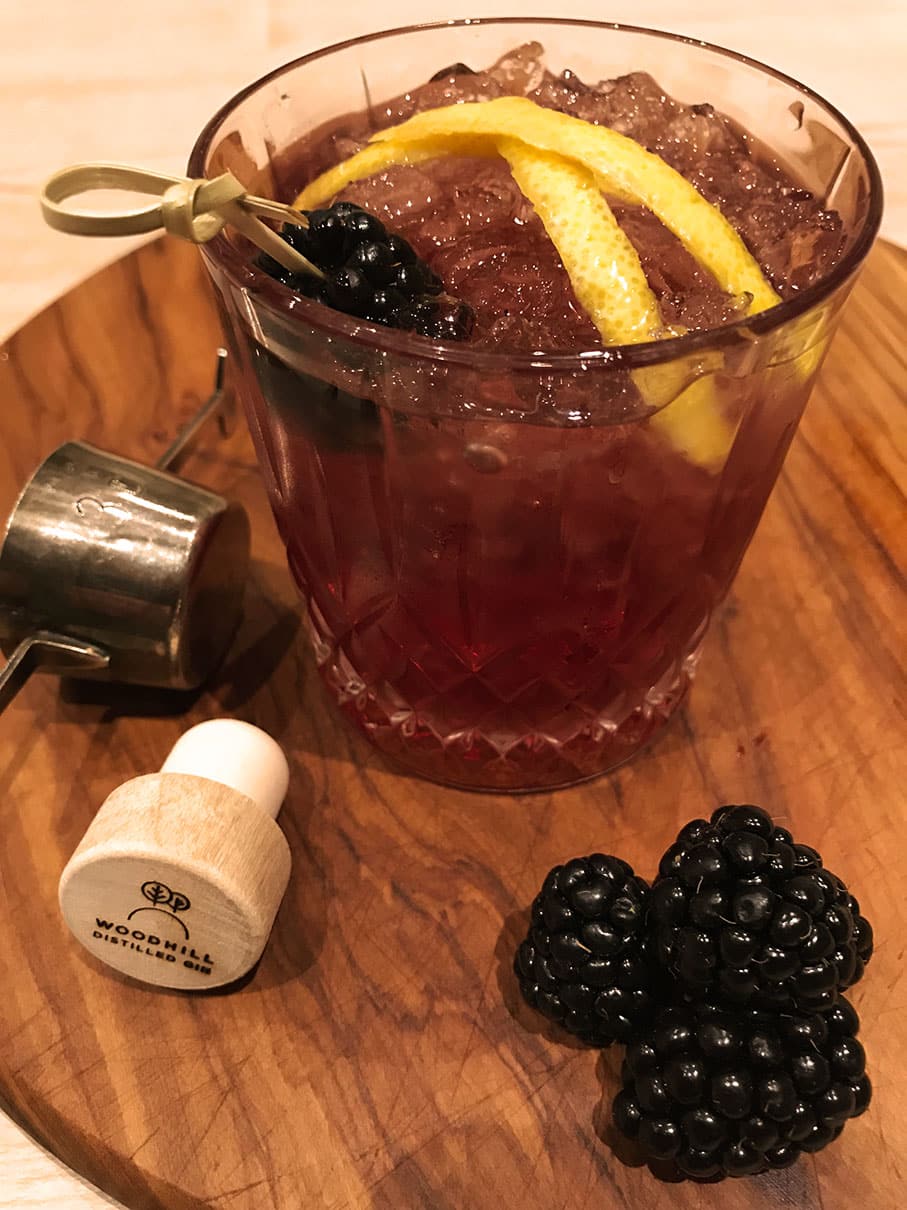 The ultimate Bramble special
Simple to make and well-balanced in its sweet and sour tones, the Bramble is certainly a unique cocktail.
2 parts Woodhill Gin
1/2 part Lillet Blanc
1/2 part freshly squeezed lemon juice
1/2 part sugar syrup
1/2 part Crème de Mure
A thin slice of lemon to garnish
Fresh blackberries
Plenty of crunched ice
Pour the gin, Lillet Blanc, lemon juice and sugar syrup into your shaker, half-fill with ice, and shake until ice cold.
Strain into an old-fashioned rock glass filled with plenty of crushed ice. Drizzle the Crème de Mure over the top so it trickles through the ice.
Garnish with fresh blackberries and a slice of lemon.
Absolutely refreshing …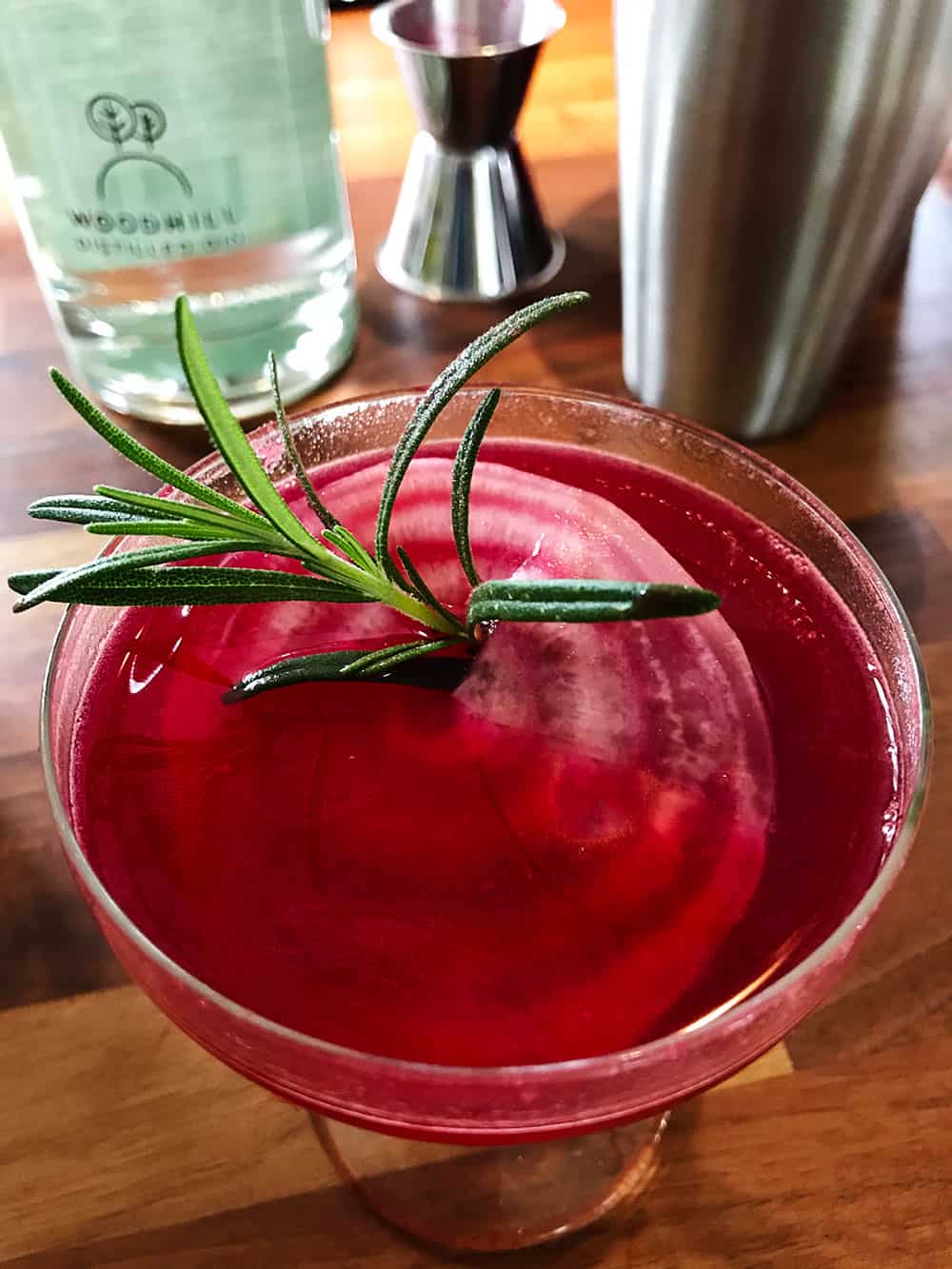 Beet-gin-fizz with rosemary
Beet-juice
The juice is made from four peeled beets (choose your favourites) and one lemon.
Rosemary-syrup
The Rosemary-syrup is made from one decilitre of organic cane sugar, one decilitre of water and three twigs of rosemary. Bring to a boil just until the sugar is dissolved. Then let it cool of.
The cocktail is shaken with
2 parts beet-juice
1 part rosemary-syrup
4 parts Woodhill Gin.
You can of cause adjust the recipe to your taste.
Shake everything with ice and pour it into a cocktail glass. Ad a bit of sparkling water or ginger ale and use rosemary and candy stripe beetroot as garniture.
Enjoy!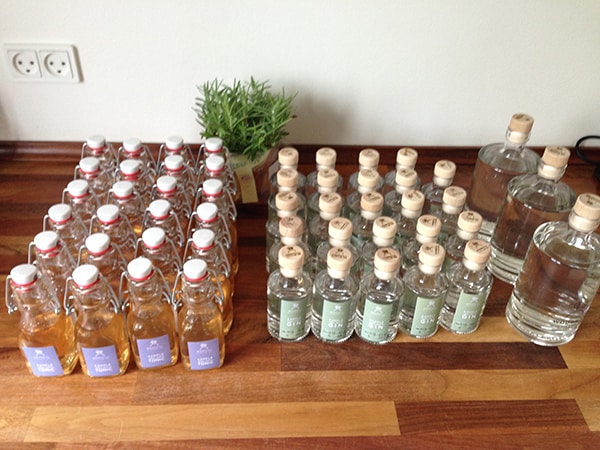 More cocktails?
Of course, there are many more recipes, and many more ways to mix a gin.
You can buy the book Gin by Jesper Schmidt here
Gin tasting
It is also possible to order a gin tasting. If you are a small group of people, who would like to know more about gin and its amazing options. See more here
By signing up for Woodhill Gin's newsletter, you authorize us to contact you by email with general marketing, news and offers for Woodhill Gin. You can always unsubscribe again. We use Mailchimp.com as our newsletter provider. We do not disclose your information to others.
Thank you for signing up!